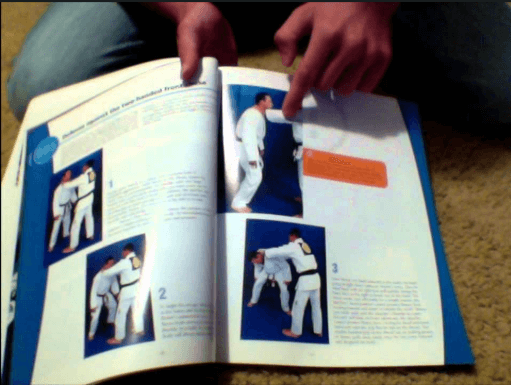 For anyone looking to extend their jiu-jitsu knowledge and become masters in the art, here is a list of seven of the best jiu-jitsu books that can easily be found in the market. All of them come with detailed and extensive information and training of the art. Check out selction of the best BJJ books for beginners.
Best BJJ Books for Beginners
Saulo Ribeiro is a popular 5th-degree black belt in Brazilian Jiu-Jitsu and has remained World Champion in the sport six times. He is known for his exceptional jiu-jitsu techniques and knowledge. This book is great to set the ground for competitive jiu-jitsu, Ribeiro takes readers across more than 200 techniques and his extensive system of grappling while highlighting common jiu-jitsu errors and providing solutions to eliminate them. This book is amazing for anyone who wants to work their way up from white to black belt and is a must-have for all jiu-jitsu learners. It is easily available on Amazon.
The author offers a lot in this book which will carry white belts to blue belts. It teaches various philosophies, ideas, and combinations in jiu-jitsu, how to tackle-guard, different guard options, and provides guidance about distance and posture. This book is a must-have for anyone who wants to train in Traditional Jiu-Jitsu, Brazilian Jiu-Jitsu, and Grappling and can be found on Amazon.
John Danaher and the Gracies have accomplished jiu-jitsu practitioners, in this book they help readers acquire a complete set of tactics, strategies, and techniques required to master the art of jiu-jitsu. It also teaches readers concepts of combat phases and how to attack from any phase.
Over 26 years of training and experience in the art of jiu-jitsu are laid into this book. It comprises of important principles that can be practiced at any level. The book thoroughly teaches readers all they need to know about jiu-jitsu in detail.
In this book, Dan Fagegella teaches jiu-jitsu practitioners how to fight with stronger opponents and defeat them. He explains concepts and philosophies and the mindset required, game-changing techniques and skills, efficient passes and submissions and all that will give learners an upper hand over their opponents during combat.
Check also: